For this challenge, we ask the https://randomuser.me/ API to generate random user data for us. The request returns 10 user accounts in a JSON response.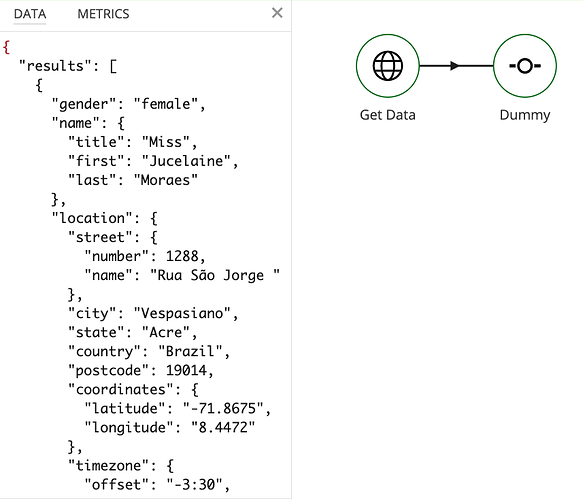 We need to transform the JSON response into one row per user and extract some fields: first_name, last_name, gender, age, nationality, country, location_latitude, location_longitude and the cell phone number.
The data should looks like this:

Use start.dfl (6.1 KB) to get started.